It's time for Fun in the Glade! Let's check out all the Hiking options in this blog post.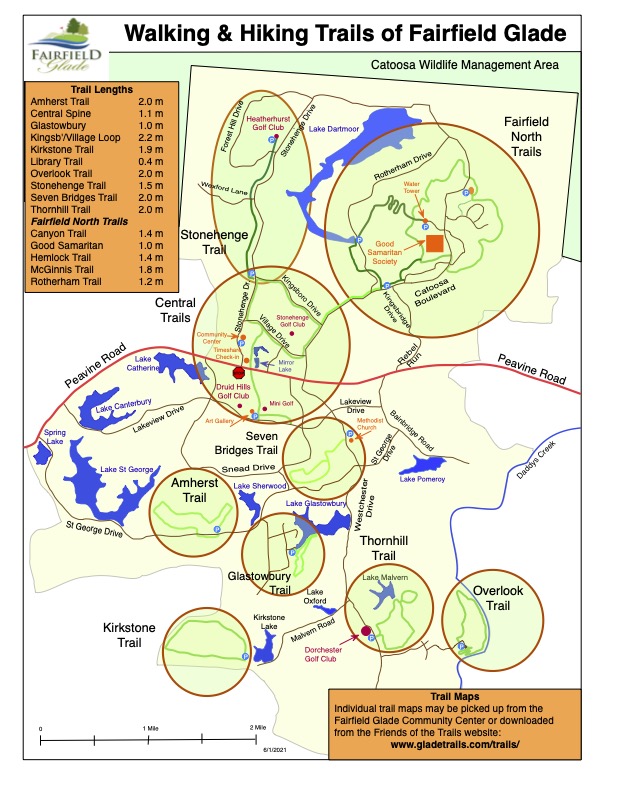 There are over 20 miles of natural surface trails plus 8 miles of paved sidewalks in Fairfield Glade and you can explore on your own, or if you prefer, you can hike in a group with an experienced guide where you are welcome regardless of your experience or fitness level.
Every Tuesday morning join about 12 to 25 other friendly hikers on a hike on one or more of the well maintained trails in Fairfield Glade. Hikes are usually 2 to 3.5 miles.
Every Thursday morning join about 6 to12 others on a walk on one or more of the network of paved trails in central Fairfield Glade. Hikes are about 1 to 3 miles. Guided hikes depart from the main intersection in The Glade making these very convenient to join. Add a few more steps by walking from your Fairfield Glade Rentals condo to the hike meet-up!
More information on the guided hikes PLUS maps and trail information is available on the Friends of the Trails website.
For more on our Fun in the Glade series, use the link at the right, or click here.