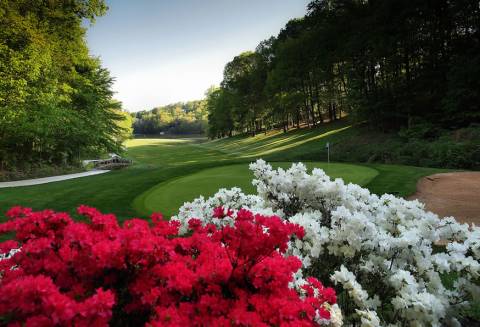 Fairfield Glade and Crossville Golf Packages provided by Tennessee Mountain Golf are customs tailored to provide you with the best-golfing experience in the State of Tennessee. We have over twenty years in the golf package business and will create the perfect golf vacation for your group. We are first when it comes to customer service.
Our golf package coordinators are available 24/7 to answer your inquiries and emails.  Our office is located in the resort community of Fairfield Glade in Crossville, "The Golf Capital of Tennessee".  We are just 5 miles from I-40, 70 miles west of Knoxville, and 100 miles east of Nashville, TN.  Our commitment to providing memorable Tennessee Golf Vacations includes guaranteed tee times, green fees, carts, accommodations, and all taxes.
Our staff customizes each vacation package. Tennessee Mountain Golf is ready to customize a golf package that is perfect for your group.
Exceptional customer service, quick response time, attention to detail, and personalized custom packages are the standards of our service.  Call Stacy or Jill today at 931-456-2864.