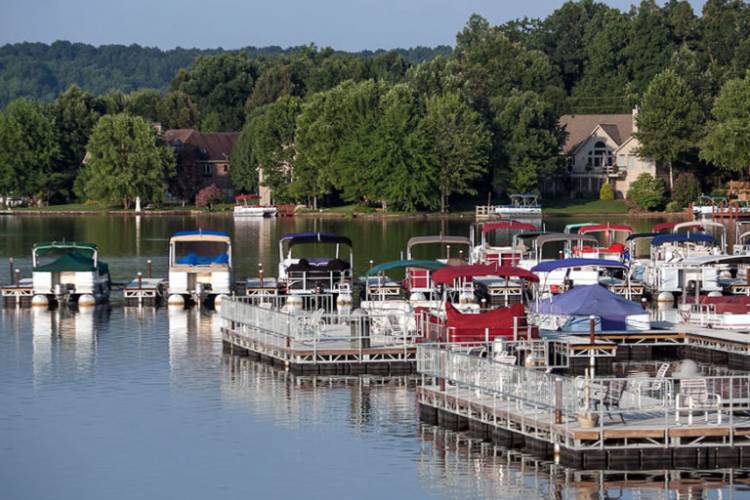 Fairfield Glade Tennessee is a beautiful resort community with wide ranging amenities.  Enjoy 5 championship golf courses, 12 tennis courts, 11 lakes, 3 swimming pools, 2 marinas, or miles of hiking trails.  Home to over 6,000 permanent residents, Fairfield Glade is the perfect place for a family vacation, or for your family to call home.
Crossville/Cumberland County is located in the heart of the Cumberland Mountains on the Cumberland Plateau.  Rolling hills, a lush forest, crystal clear spring-fed waters and imposing mountains, Cumberland County offers an abundance of natural beauty.
The Crossville/Cumberland County area is consistently voted a Top Retirement Community by Rand McNally and other "best places to retire" polls.  Many reasons for the high ranking include low cost of living, low crime rate, superior health care facilities, beautiful mountain views, mild seasons, and friendly neighbors.
Crossville is home to some of the South′s premier golf courses.  There are 11 golf courses located within a 30 mile radius.  The "Golf Capital of Tennessee" has the perfect challenge for every level of golfer from the scratch player to the high handicapper.  Enjoy the best golfing weather in the Southeast. Cumberland County averages hundreds-of-thousands of rounds of golf played annually in Crossville and Fairfield Glade.
The Fairfield Glade Racquet Center is a full service tennis and pickleball facility. Tennis players can choose from four indoor or four outdoor clay courts.  Additional hard courts are also available at the Druid Hills facility.  If pickleball is your passion, The Racquet Center has eight brand new outdoor courts and four indoor courts.  
Relax around one of the three pools in Fairfield Glade.  The pool at Dorchester is reserved for swimmers 18 and over.  At Druid Hills, you will find our family pool.  The indoor family pool is located in the Center.